Mrs. Kowalski's Homepage
Welcome to my homepage! Click on my blog to read about weekly updates in the classroom. Visit the homework page to see daily updates on homework for the week. Click on the About Me section to read about Mrs. Kowalski and see updates on her life and pictures as well.
Powered by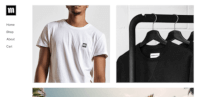 Create your own unique website with customizable templates.